Important!
This Project is currently in its Beta Phase. If you find any Bug or have a suggestion do send it to us Via our
Discord Server
.
---
Why TruckersHub?
Our Features
Custom Discord RPC
We offer Custom Discord RPC with Button Options.
Web Socket Support
We support sending data via websocket as well as webhooks.
Accuracy
Data accuracy rate is high.
---
360
Monthly Active Users
1.5K
Total Users
61
Total VTCs
10.0K
Total Jobs Done
7.1M
Total Distance Covered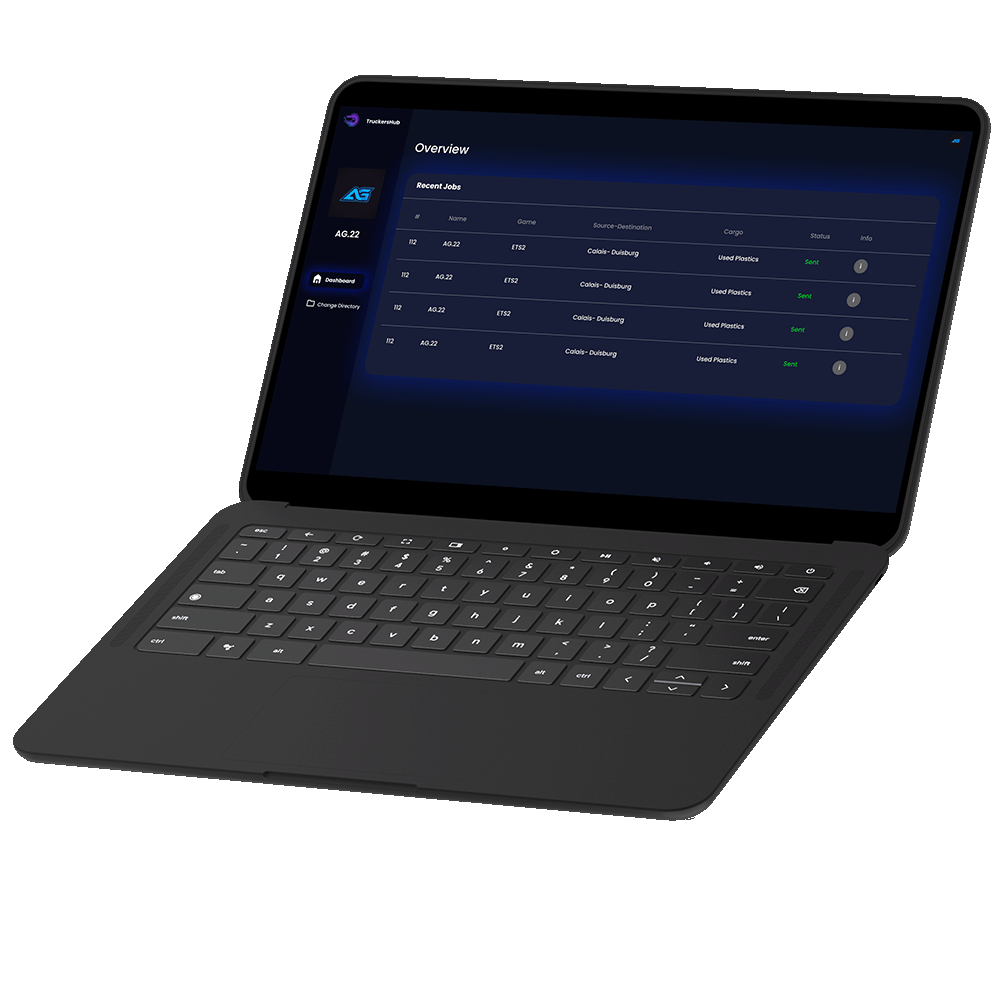 TruckersHub
TruckersHub is a job logger which collects the data from game and sends it to your hub.
TruckersHub offers a smooth-working Tracker that allows virtual trucking companies to acquire and transfer the data of their truckers straight to their Drivershub, this makes anyone work more leisurely and relaxed.
Easy to Integrate
You will create your own Virtual Trucking Company and its Dashboard. You can Manage it and Customize the DriversHub as per your Requirements. You will hire new drivers who will drive for your company. We will just send you the in game data and you can manipulate it yourway.
API Feature
Live Game Data access
Custom Discord RPC
Highly accurate